District Of Parry Sound Social Services Administration Board Job Opportunities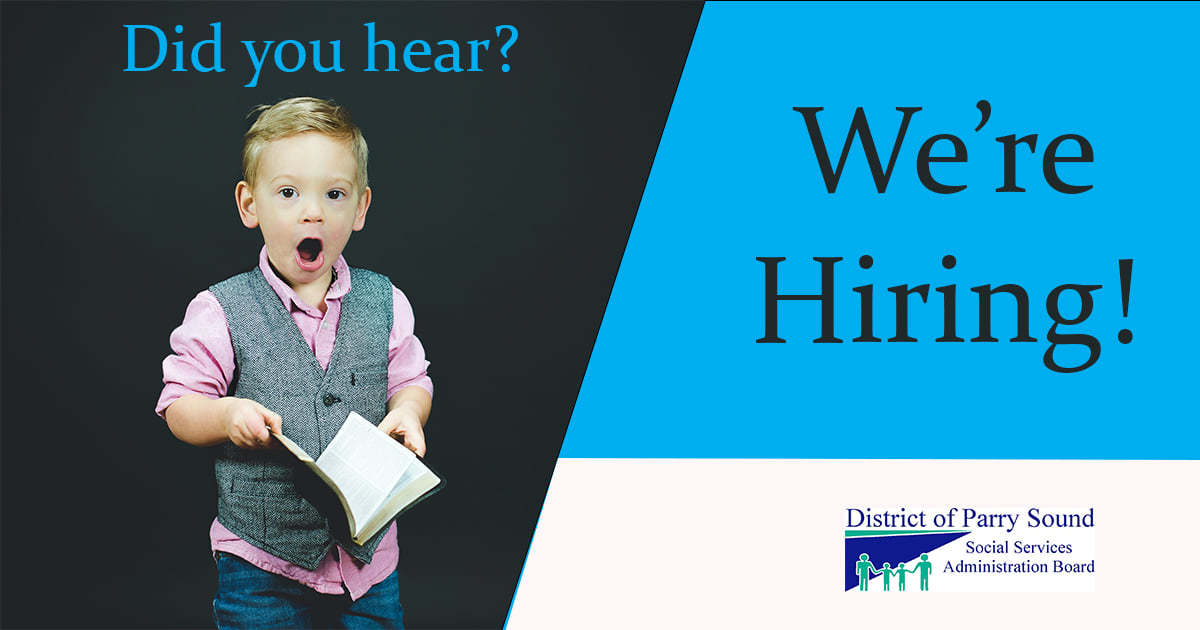 We are looking for dedicated and passionate educators to join our growing team. Current openings include opportunities for School-Age Program Facilitators - After School Program. Positions are all part time contracts from August 30, 2021 to June 30, 2022. We are hiring for locations in Sundridge and Magnetawan.
At the DSSAB, we are committed to providing our staff with opportunities to challenge their skills and grow professionally in a safe, healthy, supportive environment. Grow with us, and apply at https://bit.ly/2VCCcIW. Job posting closes August 4th.
We are looking for dedicated and passionate people to join our growing team in our Early Learning Centres throughout the District of Parry Sound.
Current openings include opportunities for:
➡ Casual Supply Teachers - Preschool (East & West locations)
➡ Supply Cook (East locations)
At the DSSAB, we are committed to providing our staff with opportunities to challenge their skills and grow professionally in a safe, healthy, supportive environment. Grow with us, and apply today at https://bit.ly/3h87JeC Postings close August 8, 2021