ParticipACTION Great Big Move Challenge!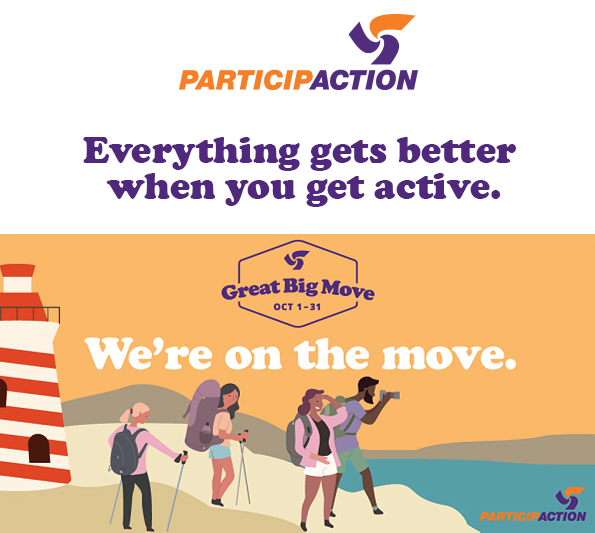 Get Active, Get Exploring, Get Winning!

From October 1st - 31st, residents of Magnetawan are invited to join the Great Big Move Challenge! Residents can get active while virtually exploring the country as a team with family and friends through the Free ParticipACTION app! Participants can win up to $20,000 in prizes!
How to Get Started:
Download the Free ParticipACTION app at: www.participaction.com/en-ca/programs/app
Create and register your team (between 2-8 players) and share your team code with your team members
It's time to get active! As your team is participating in physical activity, you must track and sync your activity on the app to unlock milestones, increasing your chances at winning!
The farther you and your team move, the farther you've travelled across Canada!
Can't get outside to move? No sweat. You can still earn minutes and get active during the challenge right in your own home! That's right, all those minutes spent doing chores, working in the garden or even on the stationary bike can still count toward your groups' total!
Visit ParticipACTION's website for more details: https://www.participaction.com/en-ca/
All information provided by ParticipACTION.