DID YOU KNOW ? Frequently Asked Questions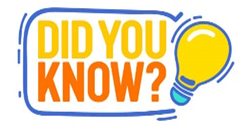 Answers to a number of frequently asked questions are posted below
If your question is not answered, or if you wish to leave a comment, please
reach out to us at (705) 387-3947 or by email at info@magnetawan.com
That you can have Municipal News, Events and Updates directly emailed to your inbox? To join our Mailing List go to the bottom of the HOMEPAGE under QUICK LINKS. Don't forget to confirm your subscription!
That Waste Connections a Third Party Waste Collection Company performs our curbside collection? Any changes or disruption of this service is always posted on our website and social media accounts. You can also contact Waste Connections directly by phone. Contact information is on your recycling calendars that were recently mailed out.  Did not receive your recycling calendar? Give us a shout or download it from our website at https://magnetawan.com/residents/landfill-recycling  Waste Connections takes the weekly collections to our landfill and our landfill Staff ensure that the waste is deposited in the right place!  
That the Curbside Garbage and Recycling Pick Up is available only for designated properties within the Village of Magnetawan's limits and that residents pay an extra levy for these amenities. 
That the dates and times of the manual locks system are prescribed by the NDMNRF as the opening and closing could affect lake levels.  The Municipality operates the Locks and Heritage Museum Centre from the last weekend in June until the first weekend in September.  Operating expenses are typically estimated at $80,000 while revenues collected are approximately $5,000 and wages are offset by unguaranteed grant funding for hiring Students.  
That the first Dinner and a Drive-in Movie Event "Magnetawan Bucks" Program generated $900 in sales for participating businesses within our Municipality between October 9th, 2021 and November 9th, 2021     SHOP, SPEND, SUPPORT AND ENJOY LOCAL!
That the Magnetawan Lions' Pavilion Outdoor Rink is WEATHER DEPENDENT!  This means that the weather directly affects the condition of the ice surface. No cooling or refrigeration systems are used to make or maintain the ice surface. CHECK BEFORE YOU LACE! 
That Landfill information including hours and tipping fees are posted up on our website under our Residents Page.     CLICK HERE
That there are multiple ways to pay your tax bill.  Instructions are posted up on our website under our Residents Page.    CLICK HERE
That there is FREE WIFI accessible at the Magnetawan Library.  For more information visit their website at   CLICK HERE
That AGENDA'S and AGENDA PACKAGES are typically posted by 3pm Fridays before Council. Council usually meets every third Wednesday. Agendas, Agenda Packages, and Minutes are posted up on our website under our Government Page.     CLICK HERE
That you can find the zoning of any property located within the Municipality on our website's interactive map?   CLICK HERE  to check it out!
That the Ontario Federation of Snowmobile Clubs (OFSC) has an interactive trail guide?  The interactive trail reference tool provides real-time trail status and trail accessible points of interests, fuel, and amenities!  CLICK HERE  to check it out. 
That placement of snow on roadways from a private driveway is dangerous and prohibited under the Ontario Highway Traffic Act (R.S.O. 1990, c. H.8, c. 181).
That the Magnetawan Fire Department responds to most critical medical calls in our area to assist EMS. The Magnetawan Fire Department can provide stabilization for fractures and breaks, CPR, AED, Naloxone and bleeding control for wounds and other such services. The Magnetawan Fire Department does NOT carry EpiPens, Aspiring or any other medications that Paramedics do. If you require specific medications, please ensure you have them readily available, even at the cottage.
That if Beaver Dams located on your property breach and damage neighboring property or Municipal property including roads and culverts. YOU are liable for the damages. For more information on preventing conflicts with beavers. CLICK HERE
That the average Canada Goose poops every 12 minutes and drops between 2 to 3 lbs on a daily basis? The Parks Department spends 4 hours per week to clean up the goose droppings at our Municipal Parks and Greenspaces.
That it takes the Parks Department  4-5 hours per day to water the hanging baskets and flower planters at Municipal Parks, Greenspaces and Downtown Cores.
That it takes the Public Works Department an estimated 8 hours per route (one round) to complete Snowplowing within the Municipality. The Roads Crew aims to be out before the School buses and typically Bus Routes are completed first.
That the Public Works Department uses an estimated 14,000 tons of gravel per year depending on the amount of washouts the Municipality experiences.
That the Remembrance Day Ceremony is conducted and organized by the Royal Canadian Legion Branch 394 located in Dunchurch 
For more information about Branch 394    CLICK HERE 

That the Municipal Office publishes two newsletters a year so that we can keep ratepayers informed about what is happening in the Municipality. Newsletters are mailed out with tax notices in February and August.
That in order to have a trailer on your property, your property needs the proper zoning, and you must purchase a trailer permit.  To read the By-law     CLICK HERE    To view the application     CLICK HERE
That the Municipal Landfills only accept clear bags, you must present your landfill card for access, and you must have your waste tagged with bag tags or mark off your bags of waste on your landfill card.  The implementation of the waste reduction program will help the Municipality extend the life span of our landfills.   To read more about our landfills      CLICK HERE    KEEP WASTE IN THE RIGHT PLACE!
That on Saturdays between May Long Weekend and Thanksgiving Weekend the Magnetawan Farmer's Market which is independently run is held at the Magnetawan Lions' Pavilion.  While you're there, stop by the  Magnetawan Agricultural Society's White Elephant Sale held at the Magnetawan Agricultural Barn. All proceeds go towards the Magnetawan Fall Fair!
That the Parks Department maintains and cuts grass at 7 cemeteries and 4 parks/greenspaces located throughout the Municipality.
That the Public Works Department keeps a detailed track on the weather and weather patterns to respond to winter events.
That the Public Works Department does not clean the end of resident's driveways.
That it is the responsibility of the owner of the mailbox to clear the snow away so that Canada Post has access. Heavy wet snow and ice can have enough force to damage a mailbox, but this damage is outside of the snowplow operator's control and responsibility. Please ensure that your mailbox is securely attached to a post embedded into the ground. The Municipality will only replace mailboxes that are physically damaged by the plow itself not thrown snow. Any other damages are the responsibility of the owner. Costs to repair a plow damaged by reinforced mailboxes will be the responsibility of the landowner.
That the Ontario Building Code is a regulation under the Building Code Act. It establishes detailed technical and administrative requirements, and minimum standards for building construction.
The Ontario Building Code is available online at the Ontario Ministry of Municipal Affairs and Housing website.  Want to view it    CLICK HERE
Building or Demolition permits must be issued and posted on site prior to construction or demolition taking place.
Information regarding permits, applications, checklists, and the Building By-law  are available on the Municipal website    CLICK HERE  to check it out!  
That Storage Containers such as, but not limited to, truck body, tractor-trailer units, sea containers or shipping containers must comply with the requirements of the Ontario Building Code and Zoning requirements, and in most cases require a building permit.  If in doubt give us a shout!
That we have 233.2 kms of centerline roads (180.8 Gravel Roads, 50.4 kms Surface Treated and 2 kms of Asphalt) within the Municipality of Magnetawan. This does not include Privately Maintained Roads or Provincial Highways located within our Municipality. 
In the Winter our public works crew are not only busy plowing after storms or inclement weather but sanding/salting, pushing back banks, and performing snow removal within the Villages.
That property owners installing entrances to properties located on Highway 520, Highway 124, and Highway 510 require entrance permits from the Ministry of Transportation (MTO). For more information visit their website at       CLICK HERE 
That Orders issued for contraventions of the Ontario Building Code and/or the Building Code Act remain on file and open until the Order has been complied with.
That you can pick up the Public Health of Ontario Water Testing Kits at the Municipal Office?  Testing Kits can than be dropped off at the Ontario Public Health Office at 17 Copeland Street in Burk's Falls.
Entrances on Municipal Roads, even those privately maintained, require an entrance permit. To view the By-law    CLICK HERE  To view the entrance permit application and procedures.   CLICK HERE
That you should check the Fire Rating before you burn. Currently the Municipality does not have a permit system, but you are required to burn according to the By-law. Offenders may be fined.  To read the By-law     CLICK HERE
That you are responsible for maintaining up to where your driveway meets the road?
That the use of pleasure crafts as commercial passenger vessels have regulations under the authority of Transport Canada?  For more information CLICK HERE