Short Term Accommodations
SPECIAL MEETING OF COUNCIL  APRIL 24, 2023 
---
STAFF REPORT TO COUNCIL SHORT TERM ACCOMMODATION COMPARASION 
MARCH 29, 2023 
---
THANK YOU TO EVERYONE WHO HAS EMAILED PUBLIC COMMENTS, FILLED OUT SURVEYS, ATTENDED OUR TWO OFFICIAL PLAN AND ZONING BY-LAW REVIEW OPEN HOUSES AND ATTENDED THE TOWN HALL WITH COUNCIL ON WEDNESDAY, JULY 27, 2022 AT 7:00 PM.  WE APPRECIATE YOUR INPUT!
TO VIEW THE PRESENTATION FROM THE TOWN HALL WITH COUNCIL 
TOWN HALL SUMMARY MEMO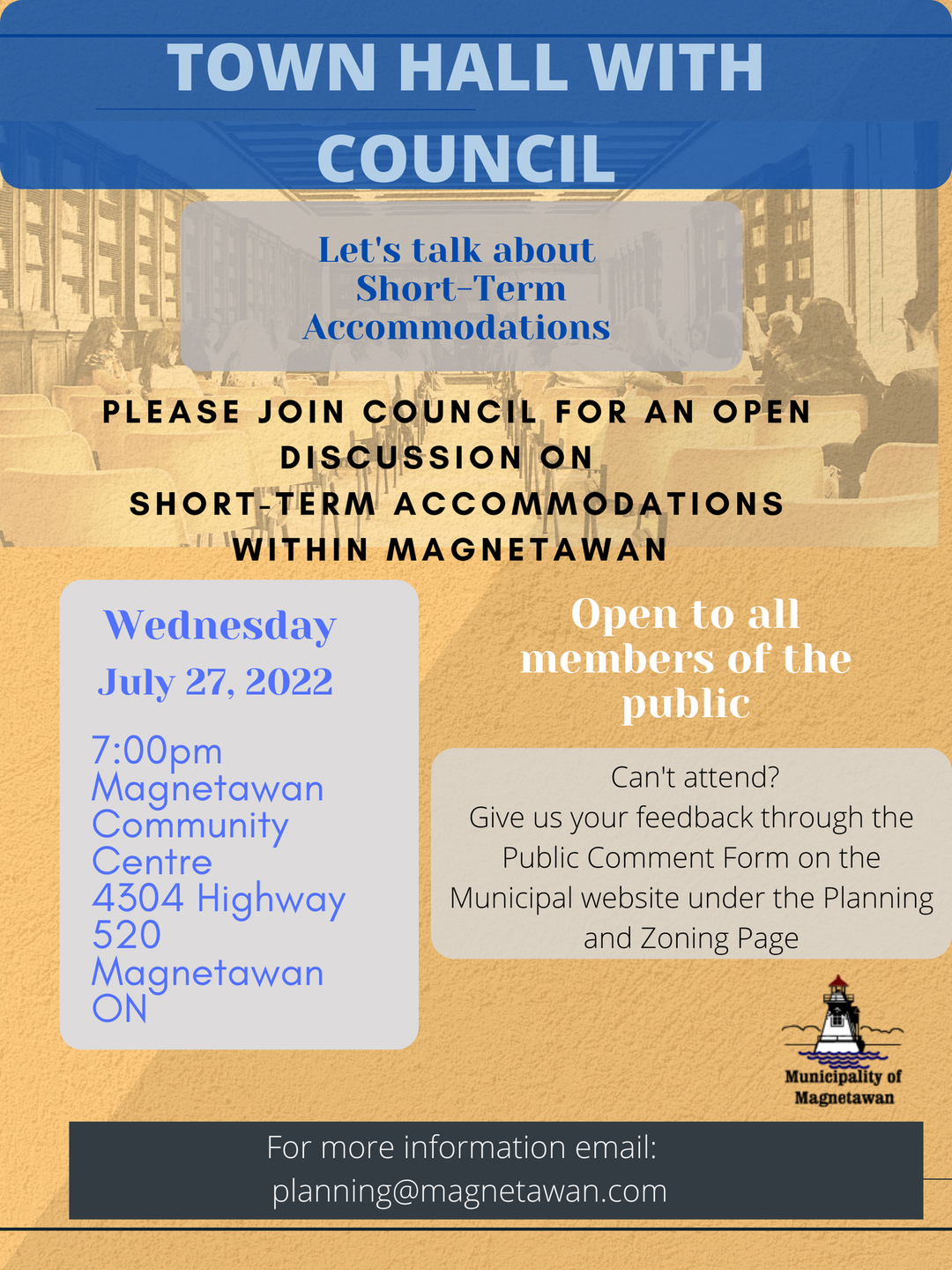 SURVEYS 
This survey was first circulated in August 2021 as part of our Official Plan and Zoning By-Law Review 
To respond to the survey below please click the title button which will take you straight to Survey Monkey. Underneath the survey you will see a link to the responses already collected for this survey.
Click HERE for the responses up to November 10, 2022
Click HERE for the responses up to August 26, 2022
Click HERE for the responses up to August 09, 2022
Get In Touch